The Wooden Needle Newsletter - May 2021
Newsletter #10
May 2021
Want to know what's happening at TWN? Upcoming sales? Giveaways? Classes? Ideas? You've come to the right place! Once each month, we'll send you our newsletter to keep you in the know!
What's happening?
Our April/May MAL continues!
Knitters are working on the beautiful Powder Wrap by Casapinka.
Crocheting friends are creating the lovely Secret Paths shawl by Johanna Lindahl.
It's not too late to join since this make-a-long will be going on until the end of May.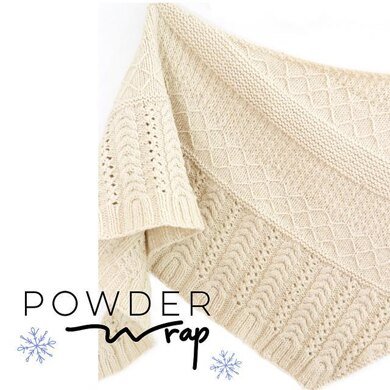 Mark Your Calendars!
The Trenton Festival will be happening on June 11th and 12th.
Watch our Facebook page for more information.

Come to Sit & Stitch!
Do you like to knit? Crochet? Embroider? Something else? Bring your project -- whatever it is -- and join us on Thursday evenings. This is our time to enjoy a variety of fiber crafts. For Sit & Stitch, your crafting materials need not have been purchased from TWN.
Grab your project and come join the fun!
*5:00ish until 7:00ish
What's new?
We are so excited that we've added Berocco Vintage Baby to our selection of baby yarn. This beautiful DK weight yarn is just the thing for all those baby projects.

If you've seen our lovely National Park colorways from Knitted Wit, you'll be pleased to know we've added four new colorways.

What's on sale?
Our weekly sales are posted on Facebook and our website. Here's what will be on sale this month---
Baseball caps (Personalization is included in the purchase price!)

Ella Rae Denim DK

Beach towels/hooded towels

Berocco Summer Sesame
What's the giveaway?
For May, our giveaway will be a fun "What's Shakin'?" kitchen towel. Keep an eye on our Facebook page around the first week or two of the month to find out how to enter the giveaway.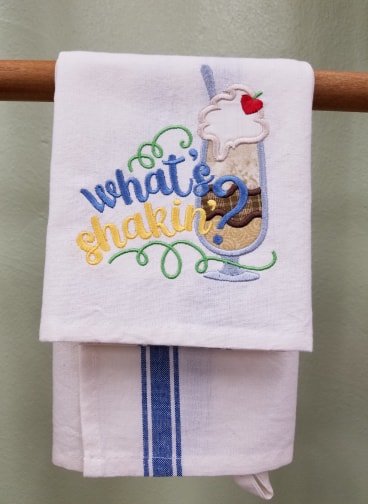 What are you gifting?
It's time for graduation gifts, but there's always a birthday or another special occasion coming up, too. How about a Bible cover? The purchase price includes adding an embroidered design or personalization.
What's the UFO number for this month?
It's time to pull those projects out of their hiding places and get them finished! Join us for UFO (Unfinished Objects) this year! This is your chance to complete unfinished objects and/or create new project goals for 2021.
To begin, create a UFO list of projects. Your list can include unfinished projects, new projects, parts of a large project or a combination of the three. Each month, we'll draw a number which will identify the project you'll work on over the coming month. On the third Thursday of each month, we'll meet to share our projects and choose a new number. At the end of the year, you'll feel so proud of your accomplishments (and you can always put those lingering UFOs on your 2022 list!).
May - #4 (Oops! April was #6.)
What are you making?
Isn't it fun to share your current project (or projects!) with friends? We love sharing with each other and with our customers. Gayla has created this fun sports quilt for a church auction. Debbie's embroidery skills continue to impress us in this cute coffeepot. Nicole's Crazy Wool blanket is a hit with Vaughn and Scoot. Beverly's working on a secret project. (The big reveal is coming soon on our Facebook page!)

That's it for our newsletter this month, but don't forget to keep an eye on our Facebook page, blog, and website.
Thanks for spending time with us!
See something that interests you? Have a question? Have a suggestion? Check out our website or give us a call.
(270) 954-9005
https://www.thewoodenneedle.com/
https://thewoodenneedle.typepad.com/
https://trentonkyshops.com/