The Wooden Needle Newsletter - November 2021
Newsletter #16
November 2021


Want to know what's happening at TWN? You've come to the right place!
Once each month, we'll send you our newsletter to keep you in the know!
It's finally sweater-shawl-scarf-hat-mitts-socks weather in our part of the world, and we couldn't be more excited. Let's get those projects going!

What's happening?
It's time for the Trenton Christmas parade! Mark your calendars for Saturday, December 4th, at 4:30.

Workshop Wednesday and Thursdays!
We are beginning new projects on Workshop Wednesdays (and Thursdays)!
Every month or so, we'll begin a new project together.
Want to learn two-color brioche? How to read a chart?
Our goal is to help you learn new skills or practice old ones.
Here's the plan----
August - Socks (knit and crochet) - DONE!

Sept/Oct - Reading charts - Guernsey Wrap, Walnut Bark Shawl, or Walnut Bark Cowl - DONE!

Nov/Dec - Mosaic/slipping stitch knitting - Rogue River Cowl - GETTING STARTED!

January - Lace

Feb/Mar - Two-color brioche

Apr/May - Colorwork
There is no charge for attending our workshops. The only requirement is that you purchase your project materials here at TWN. A basic knowledge of knitting or crocheting will be needed for these projects.
You don't have to attend every week--- come as you can, when you need help, or when you just want to come!.
Workshop Wednesdays will be every Wednesday afternoon from 2:00 until 5:00.
Can't come on Wednesday afternoon? You are welcome to do a Workshop Wednesday project on Thursday evenings from 5:00 until 7:00.
Questions? Just give us a call!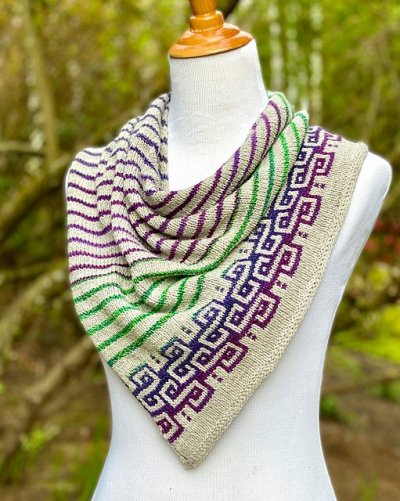 Come to Sit & Stitch!
Do you like to knit? Crochet? Embroider? Something else? Bring your project -- whatever it is -- and join us on Thursday evenings. This is our time to enjoy a variety of fiber crafts. For Sit & Stitch, your crafting materials need not have been purchased from TWN. This is also your opportunity to participate in Workshop Wednesday if you're unable to come during the daytime.
Bring your project, and come craft with us!
*5:00ish until 7:00ish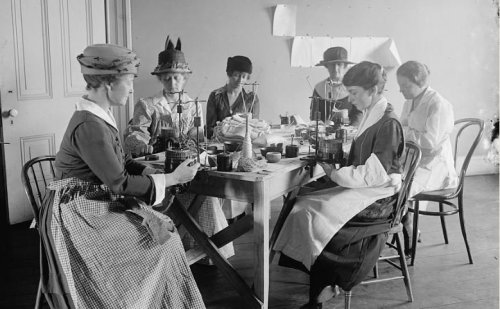 What's new?
Wonderland Color Burst! Each magnificent colorway gives you a lot of solid with a surprise of color. Try the Scribblings Cowl--- an easy project that will show off those bursts of color.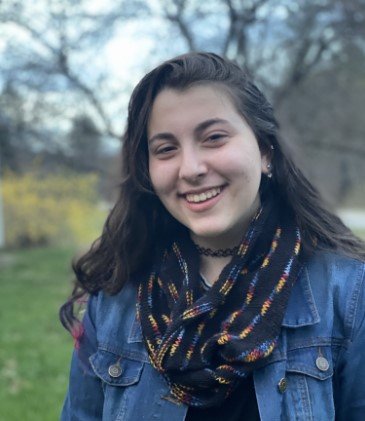 Do you believe in love at first sight? We do--- at least, where yarn is concerned. One of our recent favorites is the Rowan Felted Tweed Colour collection. Each beautiful ball is a combination of lovely colors. Stop by and take a look!

What are you gifting?
Christmas will be here before you know it. If you're looking for a sweet gift, how about a beautiful towel?
What's the UFO number for this month?
UFO (unfinished objects) is winding down for the year. In December, we'll meet on the third Thursday to show 2021 projects that have not been shared and plan our 2022 UFO lists.
November - #12
To join our group, simply create a UFO list of twelve projects. Your list can include unfinished projects, new projects, parts of a large project or a combination of the three. Each month, we'll draw a number which will identify the project you'll work on over the coming month. On the third Thursday of each month, we'll meet to share our projects and choose a new number. At the end of the year, you'll feel so proud of your accomplishments (and you can always put those lingering UFOs on the next year's list!).


What are you making?
Isn't it fun to share your current project (or projects!) with friends? We love sharing with each other and with our customers. Take a look at Glyndan showing off her pretty poncho. Mary Beth, Patti, and Sonia are proud of their beautiful scarves. Bethany's mom is going to be thrilled with her new gloves. Boss Lady Gayla has almost completed her Apple Core quilt. Sparkle Girl Debbie has a head start on her Christmas knitting with these great guy socks.

You read to the end, so you get a reward!
---------------------------------------------------------------------------------------------------------------------------
Newsletter Reader 25% Coupon
Your coupon code is Yarn25
Receive 25% off yarn purchase of $25 or more

Show coupon at time of purchase (on your phone or a paper copy)

Coupon code may be used on our website

Does not include sale yarn

Coupon may be used once between November 1st - 7th, 2021
----------------------------------------------------------------------------------------------------------------------------
That's it for our newsletter this month, but don't forget to keep an eye on our Facebook page, blog, and website.
Thanks for spending time with us!
See something that interests you? Have a question? Have a suggestion? Check out our website or give us a call.
(270) 954-9005
https://www.thewoodenneedle.com/
https://www.facebook.com/thewoodenneedle/
https://thewoodenneedle.typepad.com/
https://trentonkyshops.com/